Why Make Resilience Matter?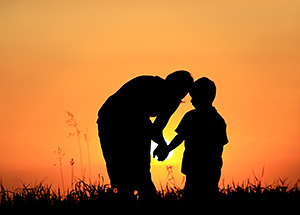 Resilience can help to explain positive outcomes and offers hope and direction for more effectively supporting children exposed to intimate partner violence.
Our aim is to share knowledge, insights and strategies to help you, help children and support families.
What we know about children exposed to IPV:
Children, as young as infants, are exposed to IPV in their homes every day.
'Exposure' is a form of child abuse, like other forms such as physical, sexual and emotional abuse, and neglect.
Consistently high rates of child exposure to IPV have been documented in community and child welfare studies, including increases in the number of cases being reported, investigated and substantiated in the past decade.1
Children's exposure to IPV has become a significant public health issue.2
The effects on children can be devastating: children exposed to IPV are more likely to experience negative effects such as trauma, depression and difficulties managing and expressing emotions appropriately.3 These problems can cast a long shadow into the future: because exposure to IPV occurs during critical formative years, it not only immediately disrupts important cognitive, social, emotional and physical development, it also affects the pathway into adulthood.
However, we also know:
No two children respond in the same way to IPV.
Some children exposed to IPV do not experience negative effects, or they experience them for the short term (not the long term), and can adopt healthy relational behaviours, and follow healthy developmental trajectories.4
This is where Make Resilience Matter comes in
We provide information in a variety of formats, including our blog, articles and fact sheets. We also hold sessions and workshops to share and exchange knowledge with practitioners, researchers and policymakers working in this area.