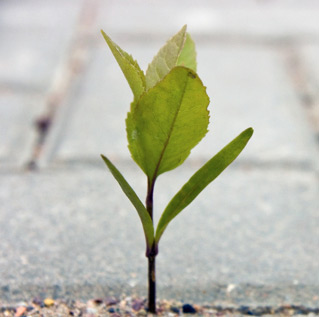 12-year-old Simone was sullen and withdrawn. She and her mom had recently left Simone's dad, whose abusive behaviour had been escalating for years. Using a strengths-based assessment, Simone's social worker discovered that the young girl enjoyed and excelled at soccer. But in the chaos of the family break-up, Simone had stopped playing. Even though things had now settled down, she didn't want to start again.
Why is Simone and her story important to us? At Make Resilience Matter (MRM), a research initiative designed to support professionals working with children exposed to intimate partner violence (IPV), our team is working to address the gap identified by professionals like you: while there is extensive research on resilience and children1, there is much less known about how to foster resilience when children are exposed to IPV. MRM is here to work with you to connect those dots.
Many of us are familiar with the damaging effects on children who live with domestic violence–the trauma, and the mental health and behavioural issues that can interrupt or devastate healthy child development, leading to far-reaching consequences well into adulthood.
But some children exposed to IPV do well: they experience success at school, have healthy relationships and go on to find satisfaction in their adult lives. Why? Resilience. While many factors are at play, resilience—which we define as navigating through adversity, where personal qualities, relationships and community and cultural contexts all play a role in supporting healthy adaptation2 —is a critical component.
However, we don't know a lot about the 'what' and 'how' of the resilience process when it comes to IPV. Our goal at Make Resilience Matter is to fill out that picture, working with you to create new knowledge, insights, tools and strategies to promote resilience.
To date, we've conducted a review of the literature, begun interviewing children and adults exposed to IPV, and we are analyzing a portion of the National Longitudinal Study of Children and Youth.
We learned from Simone's case that with further gentle digging, Simone's reluctance to play soccer again was due to her father's continuing presence as a coach in her league. Recognizing the importance of extra-curricular activities in Simone's life—research shows promoting talents and skills is associated with resilience3—her social worker learned that Simone also liked swimming. Enrolled in an affordable community swim program, soon Simone gained enough confidence to make her school's swim team.
Simone is a resilience success story, one of many we want to share and explore with you through workshops, webinars, meetings and blogs—you tell us: How can we support you to promote resilience in your work? Is this blog helpful to you? Tell us.
As well, we invite you to subscribe to MRM to continue to receive updates. We also invite you to forward this to your colleagues, using the share icons below.
Posted on: April 2017
Alaggia, R., & Donohue, M. Take these broken wings and learn to fly: Applying a resilience-informed lens to practice with children exposed to Intimate Partner Violence. (To view this article, please contact Ramona Alaggia.)